<![CDATA[My outdoor aquaponic farm survived well through the typhoon Haikui hitting Shanghai. The few plants in the grow bed did well and starting to show amazing growth. The basil at the middle are growing beautifully. Basil are not used much in the home cooking. Anyone who like to taste some aquaponic basil, let me know. I will bring some to the space.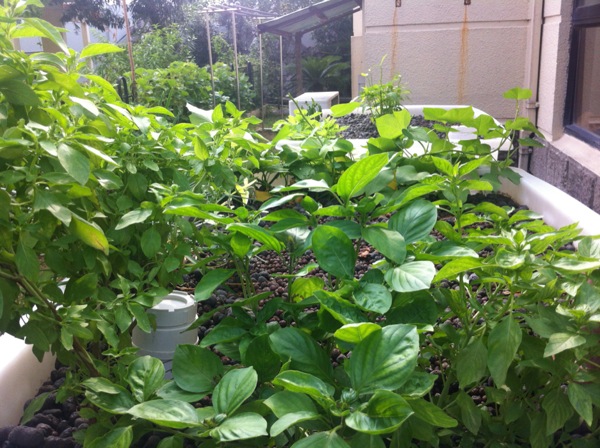 The system is still showing some sign of the young aquaponic system, a bit iron deficiency. Chelated iron has been added to improve that as well as a bag of coral skeleton is added as PH buffer.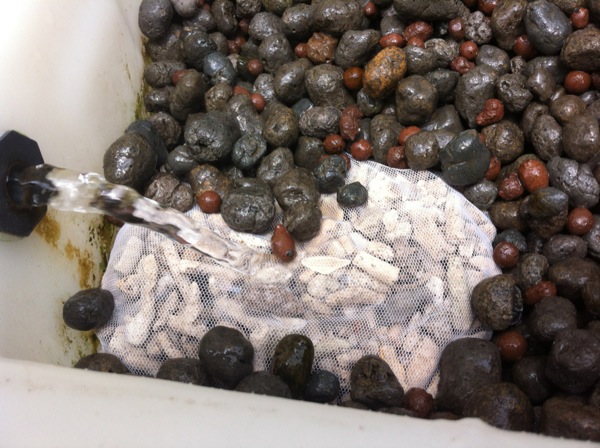 ]]>
§ 2 Responses to Aquaponic: Survived The Typhoon Haikui"