<![CDATA[

]]>
<![CDATA[
Rockets
夏青,微笑的Rockets,前环境工程师,现DFRobot社区经理,Ham,呼号BG4HTO,从小爱折腾,参加过一次机器人挑战大赛后决定自制机器人。第一次在新车间找到同好,热爱一切可以动手实践的玩意!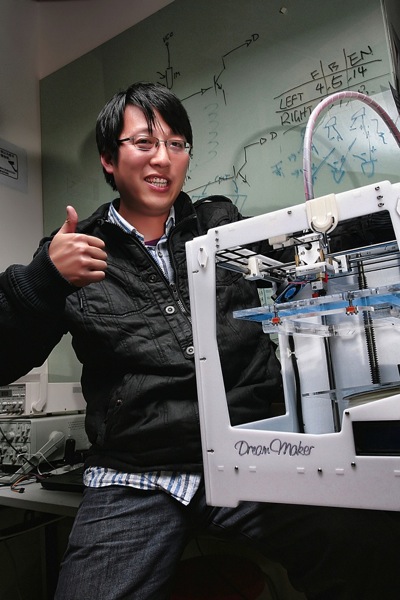 Battle of 3D Printers
Both Lucio and Rockets are working on 3D Printers.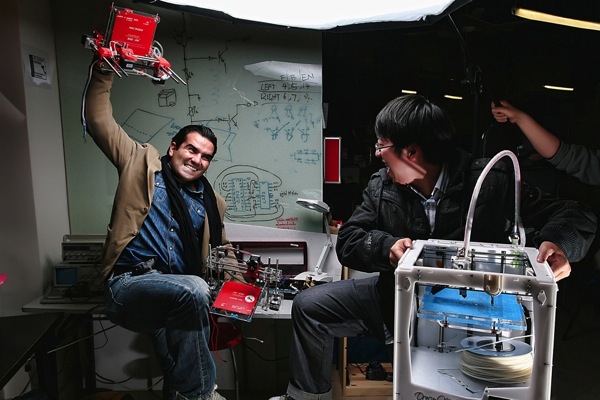 ]]>
<![CDATA[
Lucio
Brazilian, Lawyer, MBA, and ex-executive, turned his life on its head, sold his house and bought a sailboat, crossed the Atlantic twice and lived for a year with his wife, three kids and dog at sea, sailing along the coast of Brazil and through the Caribbean Islands. Loves sailing, cycling, movies, practicing Kung Fu and cooking.
Now living in Shanghai, joined the Shanghai Hackspace (XinCheJian) and built the space's first working DIY 3Dprinter from scratch.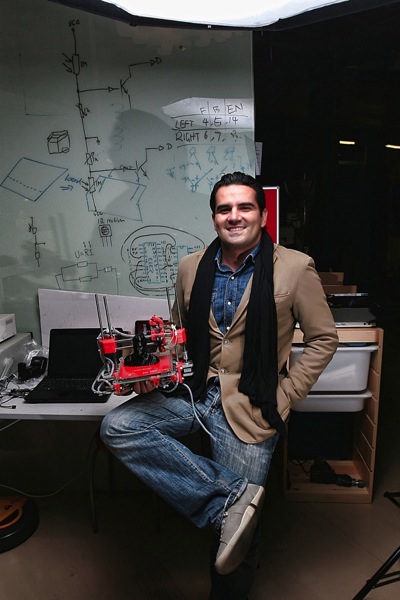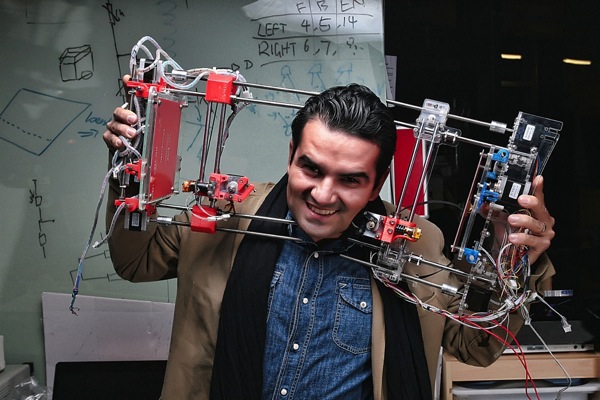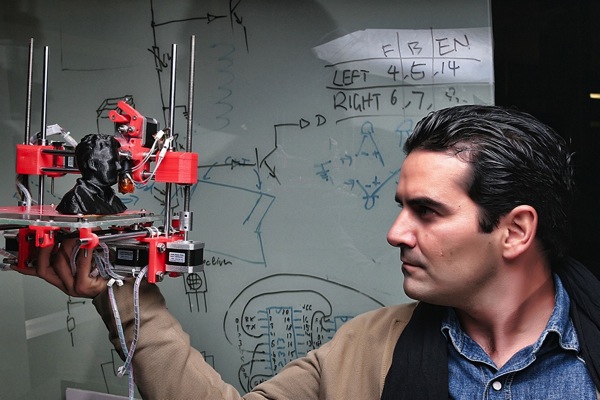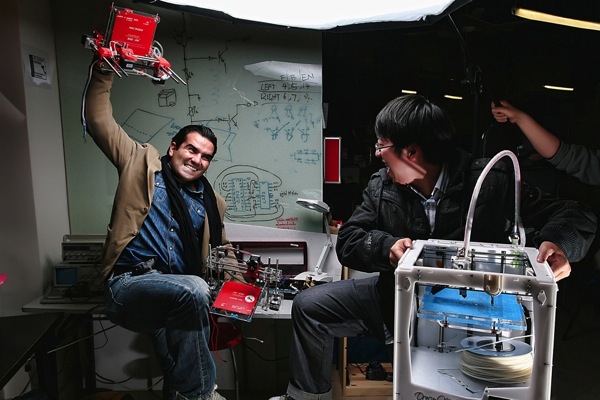 Photography by Lumi and Postprocessed by David
]]>
<![CDATA[
Matthieu Tondeur aka Chromaphase
Live visual artist / 3D mapping
Actually working on the Daedalus city project. Its a gigantic city robot that carry smarm robot and received real time synchrnization 3D mapping with advanced content. Robots inside robots.
Why XCJ ?
As an artist that is passionated in science and electronic i found my place in Xinchejian. here I can cooperate with people that are from different cultures and expertises. Making stuff that link art and technology is my aim. Also its a good working atmosphere when doing some projects. Always a member is around for help or advise, help you to "make stuff"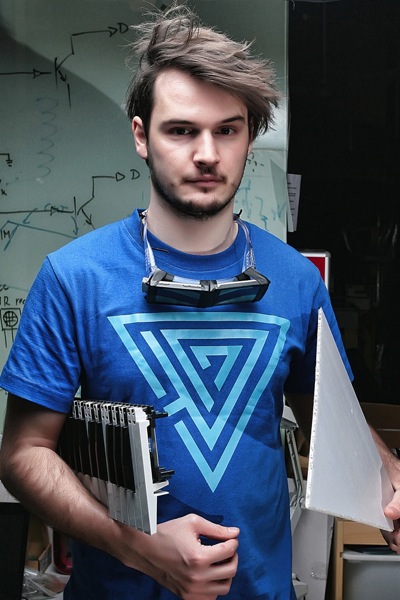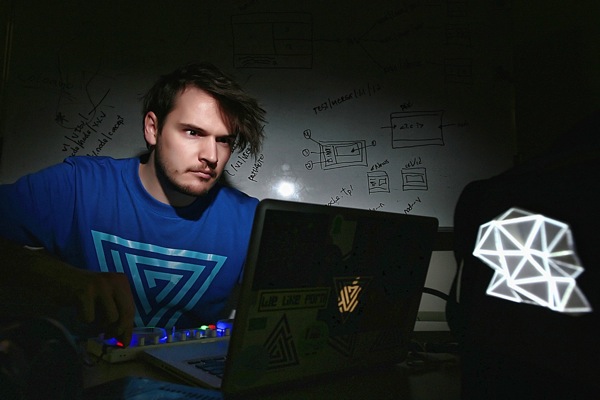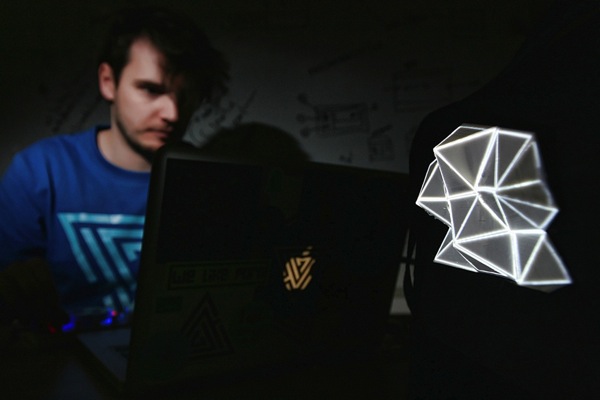 ]]>
<![CDATA[Weekly Creative Programming Meeting @ XinCheJian – 8pm – 08/04/2013 The creative programming meeting aims to bring together everybody who is interested in programming. In the "First Creative Programming Meeting" we discussed the meaning of creativity in relation to programming. Two ideas appeared, on the one hand creativity in the finding of solutions for problems and on the other hand using programming for creative "aesthetic products" (art, music, design). Easer of this ideas appeals to you, you might find somebody in the group. Format for the now starting "Weekly Creative Programming Meeting" on Monday evenings, is 'present a problem' and 'retrieve different solutions'. Each week a few people can bring their current projects and explain their problems, when the problem "activates" some creativity of the participants it might develop into a "creative" solution finding group. Feel free to invent a problem and bring it to xinchejian on monday evenings!
Time: Mondays at 8PM
Location: Xinchejian – 1035 Changle Lu, 2nd floor, Near Wulumuqi Lu – 长乐路1035号2楼,近乌鲁木齐路
]]>
<![CDATA[
4月3日周三开放日
Holiday folks! it's time to hack stuff! Thursday -> Saturday, Check the website often over this holiday time, we're going to be doing all sorts of magic.
Announcements this week:
 Valentin from Social glasses is back in town, catch him around the space!
Ladies, it's your turn, sign up for 3months at XinCheJian and get 1 month for free, starting.. last week
Roboracing – it's on the 6th of April! 2pm – 5pm bring your 10 second cars! or your ultra fast line followers, the competition is just starting for the season – we're waiting on a special location announcement for this race, i think you dont want to miss it, plus work on your car Thursday and Friday as it's a tomb sweeping holiday!
May is dedicated to the month of Cinematography – keep an eye out for events revolving around cinematography
June is dedicated to "intro" for everything, from introduction to arduino, machine room, 3d printing, 3d modeling, electronics, this is the ultimate makers month!
Summary for Wednesday/本周三开放日综述
Tom Igoe – one night only! see him in XinCheJian – Internet of Things Expert: Author, Arduino Team Member and Teacher
Wednesday Presenters/本周演讲者介绍
Tom Igoe is an Associate Arts Professor at NYU's Interactive Telecommunications Program (ITP). Coming from a background in theatre lighting design, Igoe makes tools that sense and respond to a wide range of human physical expression. He is the aread head for physical computing courses, and teaches courses in networking as well. He is also interested in how to lessen the impact that making things has on the environment, and how open hardware development can contribute to that. He has written three books for makers, and is working on a fourth. He is an occasional contributor to Make magazine as well. He is a co-founder of Arduino. He has consulted for various museums and interactive design companies as well. He is currently living a personal dream of working with monkeys, and wants to visit Svalbard someday. Also if you use Processing and Arduino you can thank him tonight! ONE NIGHT ONLY! DONT MISS OUT!]]>