<![CDATA[
Ricky just make an update on his quest to streaming video from Android.
element14: XinCheJian GGHC: XinCheJian coming out of the depths of video streaming from Android!: ""
]]>
<![CDATA[
和乐高积木相容的Arduino传感器积木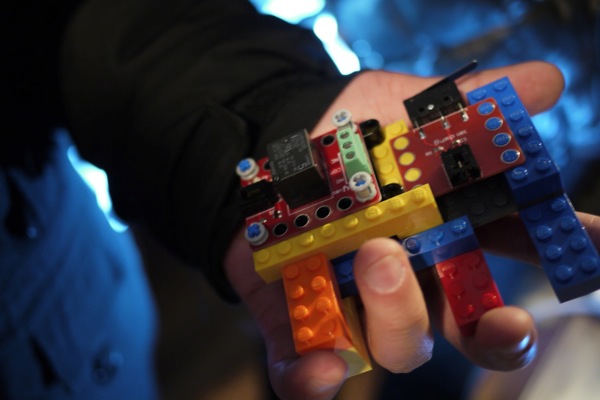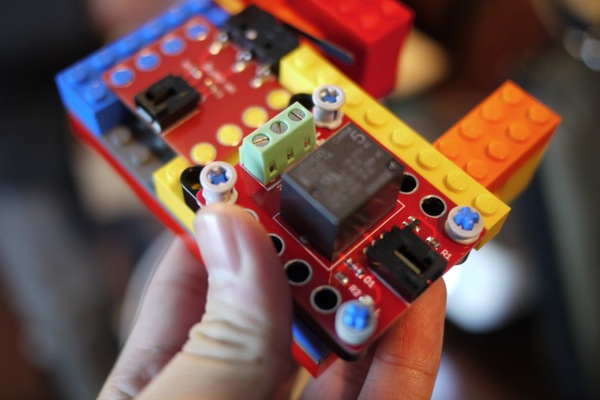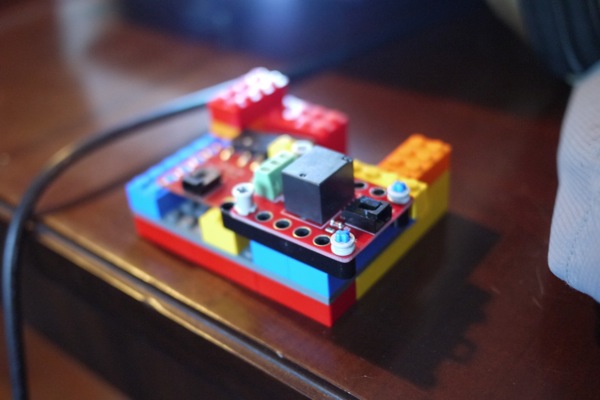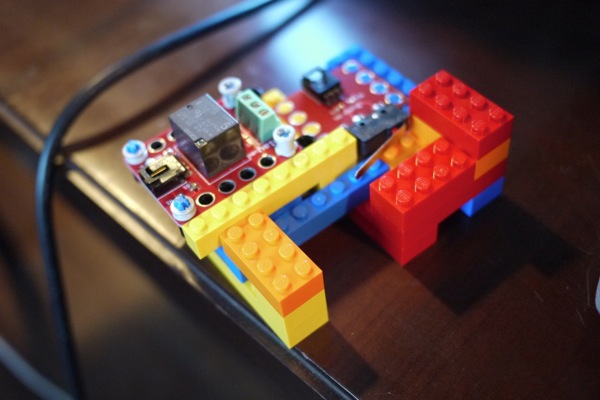 ]]>
<![CDATA[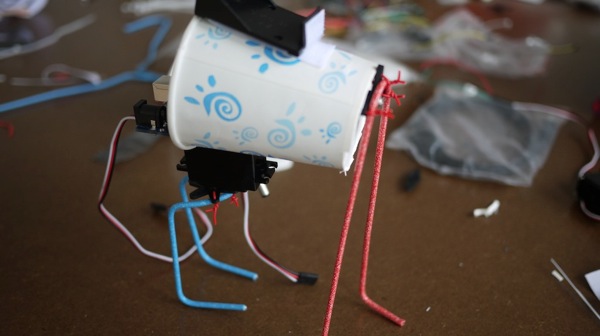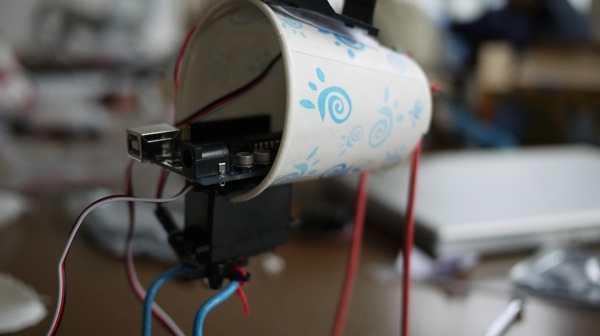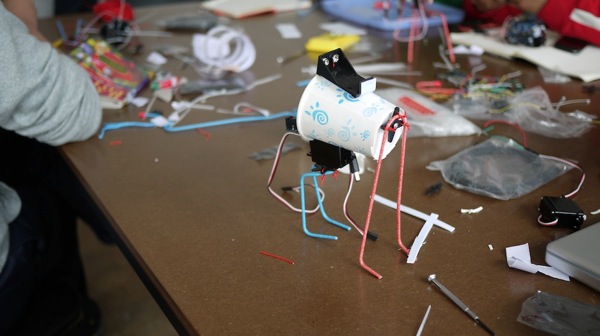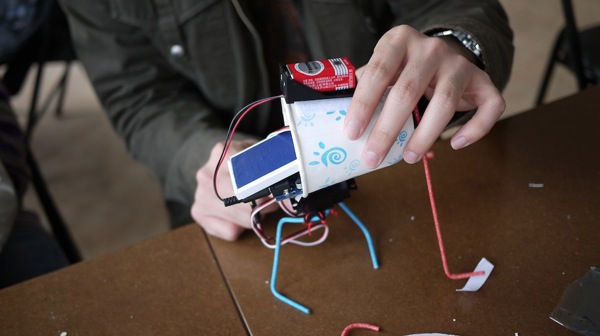 ]]>
<![CDATA[
虫虫机器人的身体
我们今天办了第一个Lumi's 虫虫机器人的工作坊
材料
钢丝衣架
9v 电池和电池盒
超音波距离传感器
舵机
Arduino UNO
Velcro!!!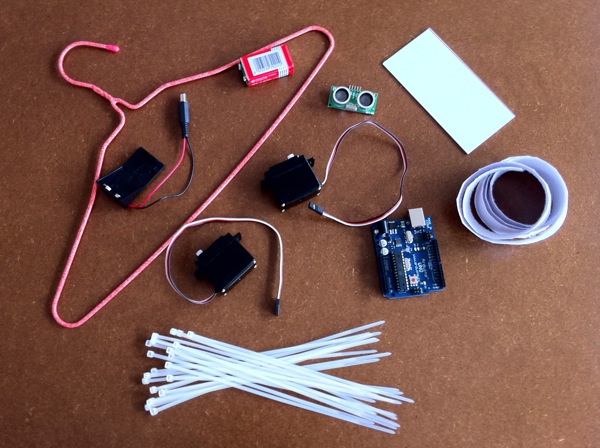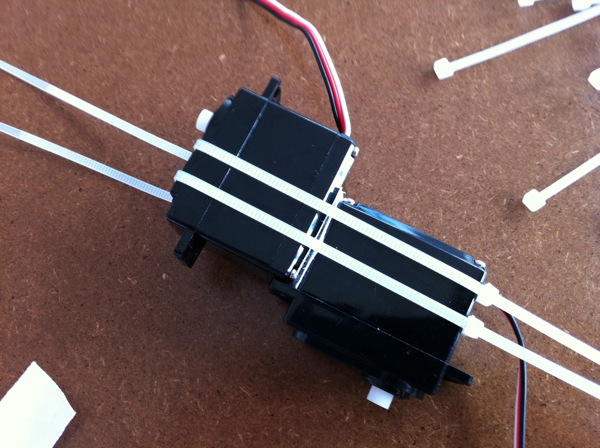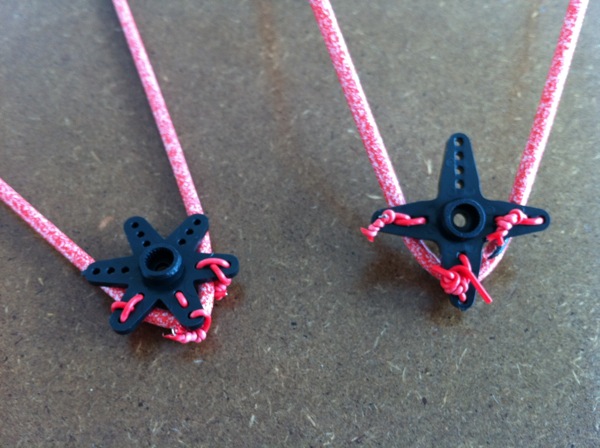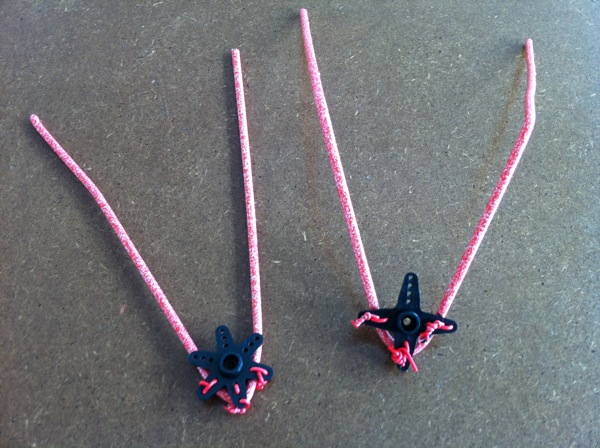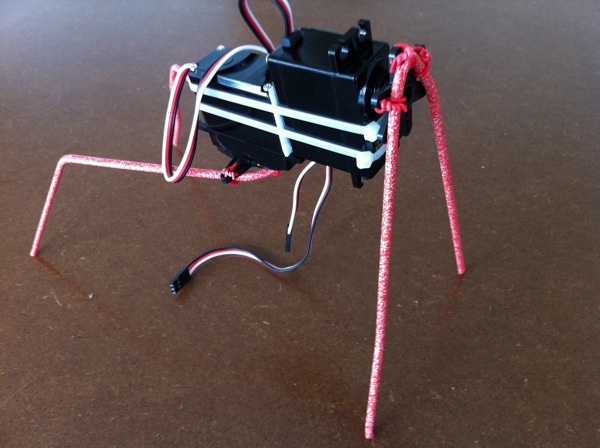 ]]>
<![CDATA[Mitch Altman的完全开源漫画书: "焊接是容易的" 新车间制造的简体中文版出爐啦!非常感谢李英臣和谢旻琳无私的付出将中文版完成。谢旻琳会再翻成繁体版的,敬请期待!
中文版 PDF 档案下载请到MightyOhm的网站. 请广泛传播这本完全开源的漫画书! 欢迎对焊接有兴趣的人到新车间来学习!]]>
<![CDATA[
Pilot FIRST® Tech Challenge Robotics competition in Shanghai
Time: Saturday, April 23, 11:00 am to 4:00 pm
Location: Shanghai American School, Pudong campus
International school team robots will compete in the pilot FIRST® Tech Challenge high school robotics competition, developed by FIRST (For Inspiration and Recognition of Science and Technology), a U.S. based non-profit. Teams design, build and program robots to compete in an exciting, sports-like challenge. Reaching 250,000 students in grades K to 12 worldwide, FIRST engages students in science and technology learning and leadership and provides an opportunity to apply classroom concepts to 'real-world' engineering problems, work on open-ended challenges and create their own solutions. The event is free and open to the public. Contact Paula Joseph at [email protected] for more information.
For more information, contact Shelly Shen at [email protected] 13564738316 or Paula Joseph at [email protected] 18601794144
]]>
<![CDATA[
虫虫机器人工作坊
日期:4月24日
时间:下午1点~5点
参加人员:5岁到99岁对机器人有兴趣的小朋友!;-)
需要自己准备笔记本
费用:250 包含下列材料

Arduino微控制器板
舵机2个
超音波距离传感器1个
其他机器人结构材料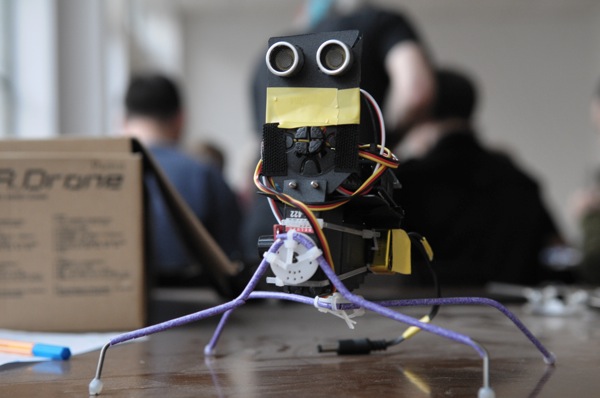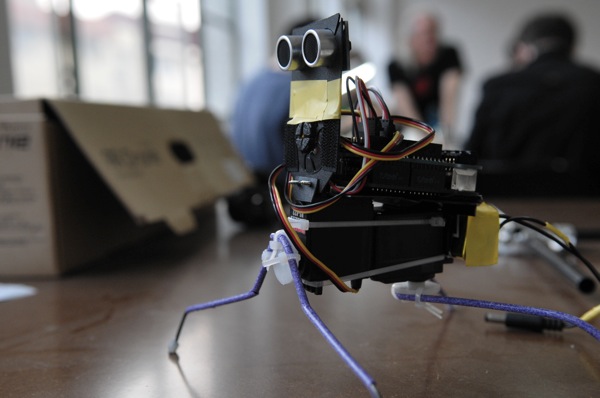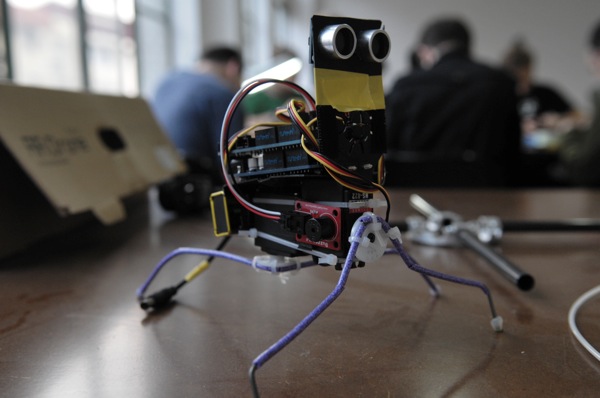 ]]>
<![CDATA[
I Love My Job! 我热爱我的工作!
来自美国San Francisco的大牛黑客Mitch Altman呼吁我们去做自己想做的事,如果每个人都热爱他的工作,这样世界就会变的更美好! Mitch Altman发明了TV-B-Gone(可以关掉任何电视的遥控器),他会发明这个遥控器是因为他发现自己和周边的人都是"电视控",突然觉得自己浪费了太多宝贵的时间在做没有意义的事情。他说:"根据调查有80%的美国人花了一生中1/3的时间来做不喜欢的工作,花1/3的时间来睡觉(梦想自己想做而没做的事),然后把剩下的1/3时间花在看电视上",所以他觉得这个社会需要改变对电视的依赖!他的TV-B-GONE一开卖就卖了20几万个,他也从爱好中赚了钱。 如果你不爱你目前的工作,那你就改花点时间好好的思考你想做什么,然后勇敢的朝着梦想前进!
Mitch Altman来访新车间的活动照片: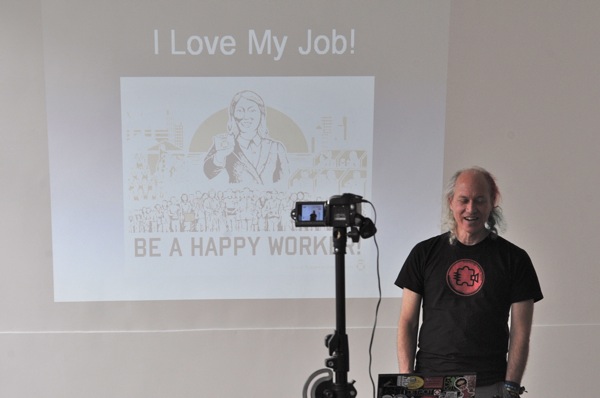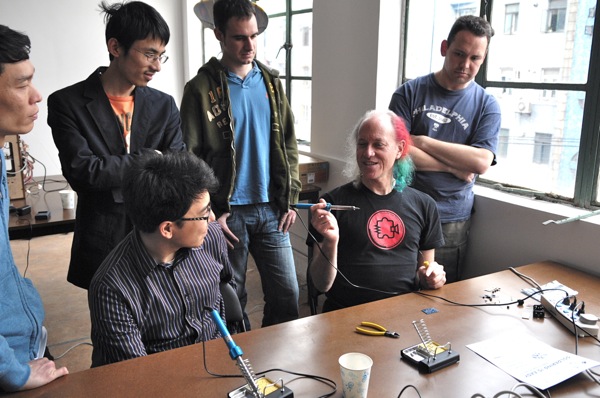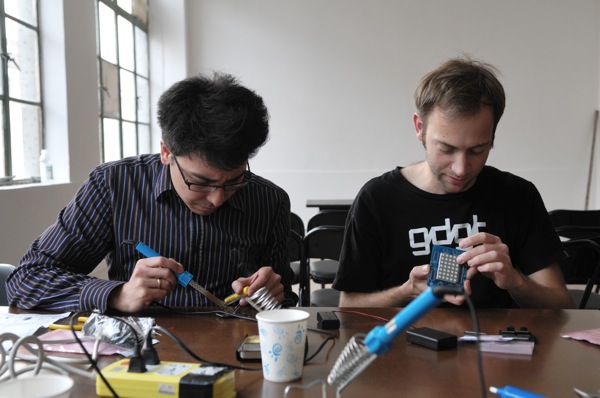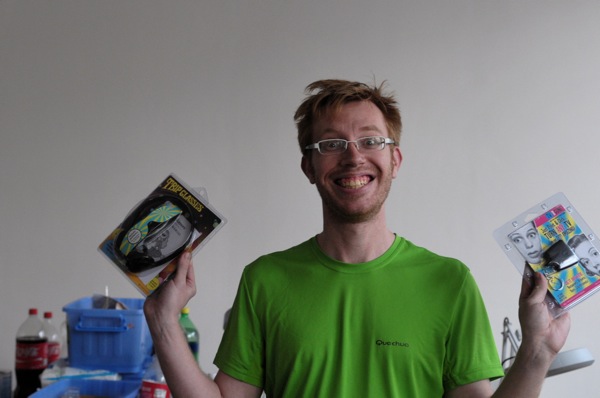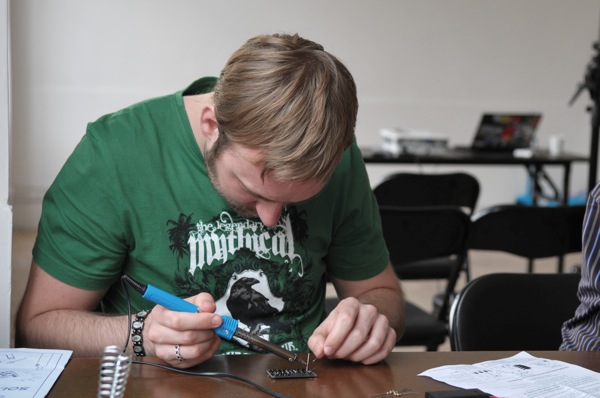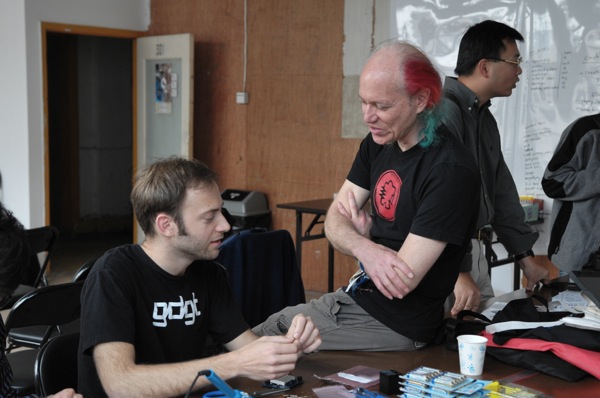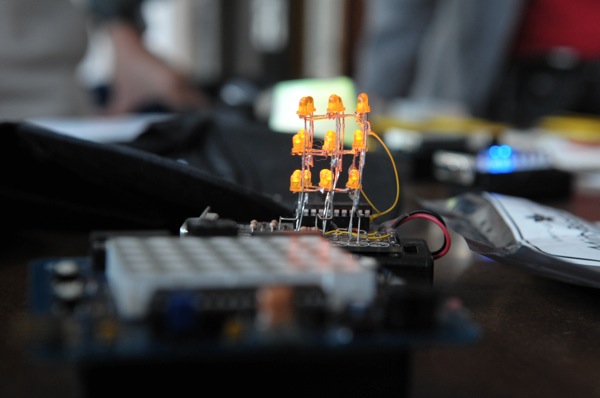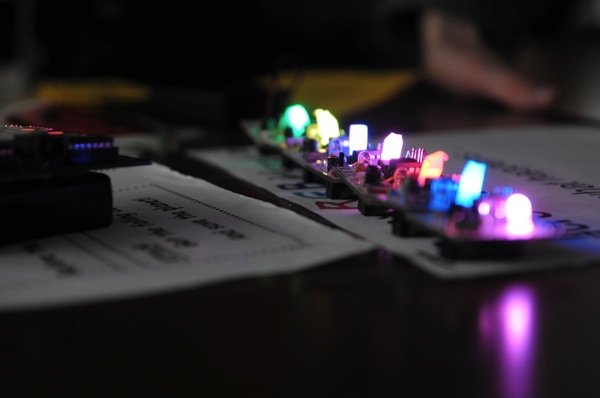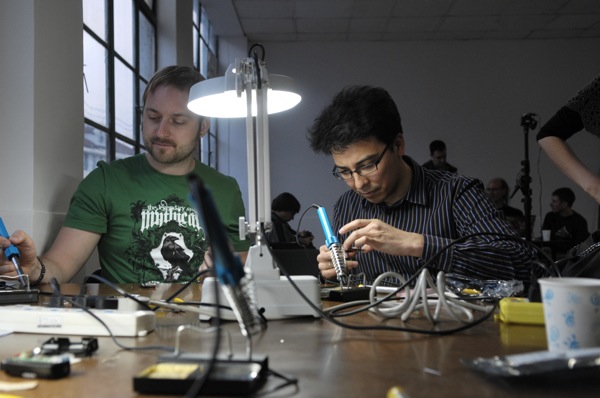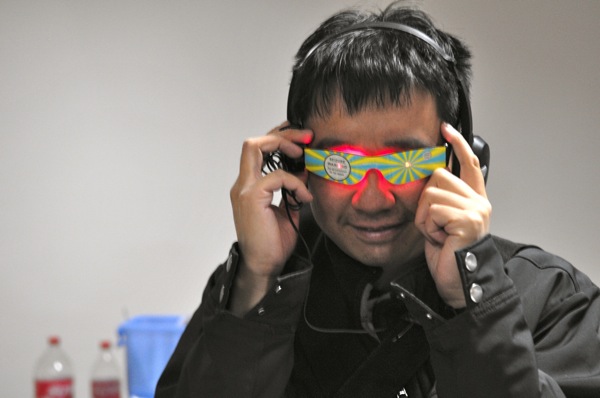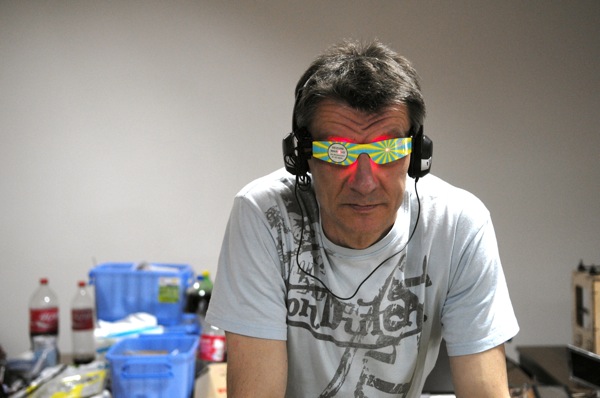 ]]>
<![CDATA[
Kevin Xie from Xilinx (University Program Greater China manager) came by to visit XinCheJian last Sunday as he's very interested in helping Hackerspaces in China. He sees Hackerspaces like XinCheJian as a potential opportunity for students to apply the knowledge they gain in university in real devices while inspiring them to do cool stuff. Xilinx programmable logic devices is what is powering many industrial strength devices and an important building block in any larger project. Xilinx offer capabilities that complement micro-controllers very well when continuous signal processing is needed. This could offer us interesting alternatives to real-time sensors data processing and actuators control in a very compact package.
]]>