<![CDATA[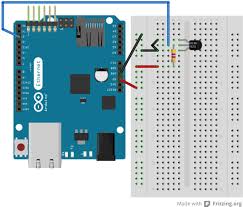 Time : 7pm-10pm
Venue : XinCheJian, F2 of 1035 Changle Road, Wulumuqi Road corner.
8 seats available
(including 4 seats reserved in priority for designers/artists of the PLTFRM community)
You are a designer and would like and already thought of an easy-to-start way to start playing with interactive tools/objects ?
This workshop is for you !
We propose you to introduce you with Arduino : the board that you probably heard of but maybe never touched 😉
We prepared for you a simple program made of :
   a) quick intro to the Arduino board functions / decryption of a few inspirational projects (from sound, to geometrical figure, wearables and more upon demand !)
   b) testing of the platform with basic applications (LED blink, etc)
   c) Q&A + sharing about potential personal projects you would be interested in building with (or without) peers
NB :  tea, beers, fruits and snacks provided
 80RMB entrance fee
 If you do not have a board :
  a) 210RMB to buy the DFR Robot Arduino uno kit for beginners and go back home play with it for the rest of your life (You bet it!)
  b) Will also have 2 boards to lend you in case you don't wanna get one (no worries:-))
]]>
§ 3 Responses to Intro to Arduino Workshop by Habib – April 17th"