July 31st, 2012 § 0 comments § permalink
<![CDATA[Thanks to Andrew Wen of Shanghai 247 for the great article on XinCheJian.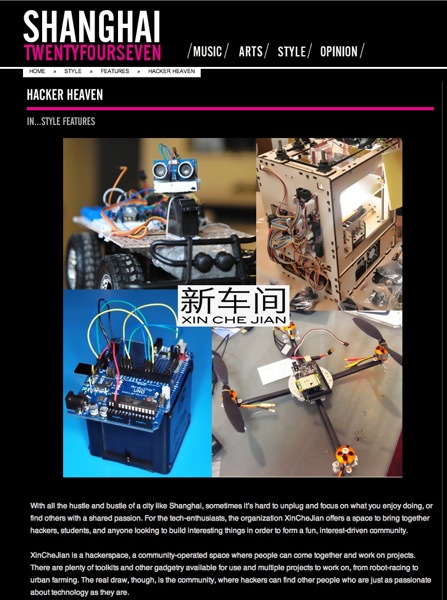 ]]>
February 25th, 2012 § 0 comments § permalink
<![CDATA[Modern Weekly did a nice report on Maker in China featuring Beijing Hackerspace and XinCheJian.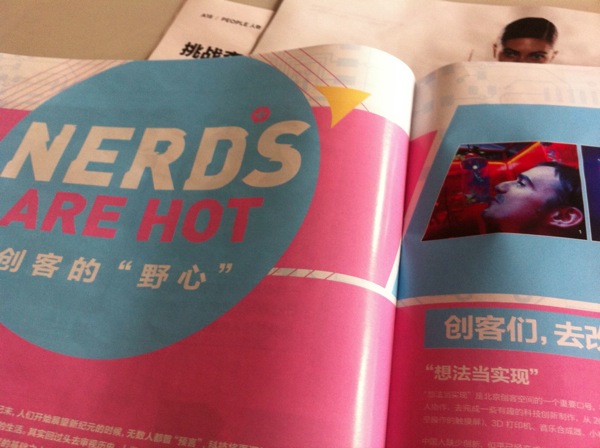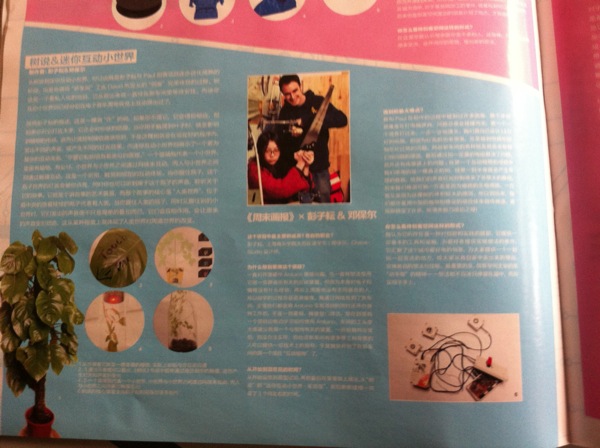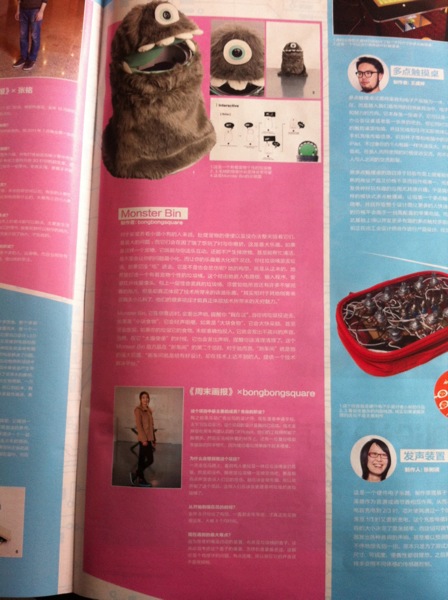 ]]>
February 5th, 2012 § 0 comments § permalink
<![CDATA[
XinCheJian is at the center of a new article "SHANGHAI, THEY SAY, ISN'T CHINA. BUT MANY CHINESE CITIES IN MANY WAYS ARE FOLLOWING SHANGHAI'S LEAD. SO ONE DAY SHANGHAI COULD WELL BECOME CHINA. WHY? WHY NOT?" by Ulrike Reinhard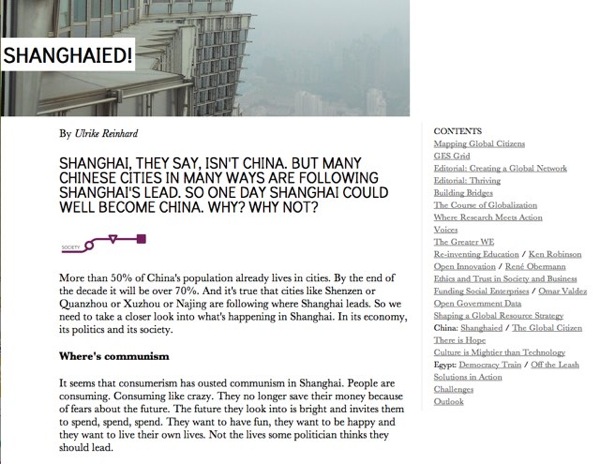 Xinchejian, the first of many hackerspaces in China, is a place closely related to Xindanwei. A hackerspace is a community-operated physical place where people can meet and fool around with their projects. Each hackerspace is an autonomous entity, but they all share the same philosophy: it's an environment where people can learn and tinker with technology, work in teams and take part in international competitions where many new opportunities can be found and created for all. Unlike Xindanwei, Xinchejian is not in the middle of a tourist shopping district in a glossy picture postcard part of Shanghai. It's in a far more "real" part of town, away from the rich expats and the manicured shopping malls down a narrow hard-to-find one way street in an old warehouse. If I'd have come in my own car, I'd have had to parlay with the locals to park it! In other words, it's in a spot not too dissimilar from the other neighborhoods where hackerspaces are hidden away.
Also, big thanks to Ulrike for nominating XinCheJian to the Digital Community in this year's Ars Electronica.
]]>