<![CDATA[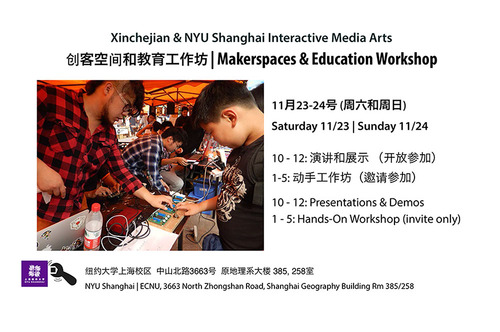 Over the weekend, we hosted a "Makerspace & Education Workshop" in collaboration with IMA of NYU Shanghai. Thanks for Marianne Petit for arranging everything. More info and photos can be found here and here.
Opening by Marianne Petit
Marianne prepared her opening speech in Mandarin and delivered it beautifully!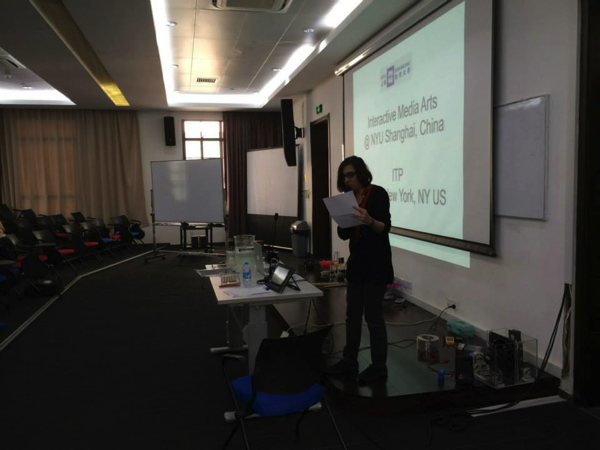 About IMA/ITP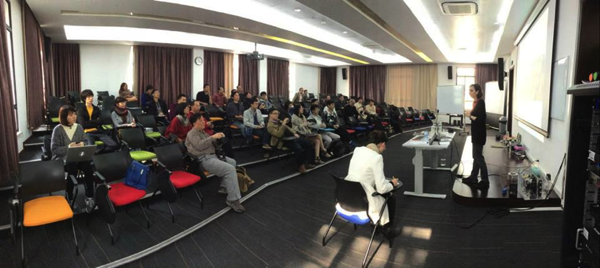 Learning about assistive technology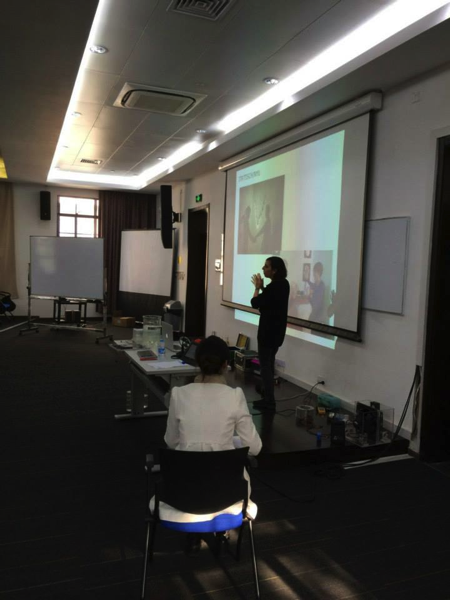 XinCheJian and Makerspace by David Li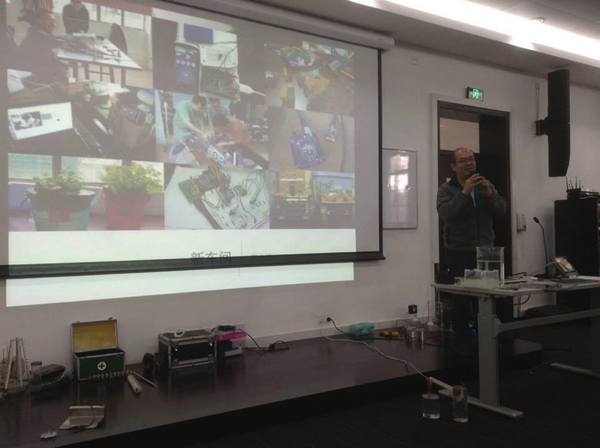 Make your own device by Huang Zhenxin
Teacher Huang is now a regular presentor of Wednesday open night in XinCheJian. He brought a lot of his home made devices. The photo is a wireless powered LED submerged in water. The power source is hacked from a electronic hot plate. Amazing ingenuity!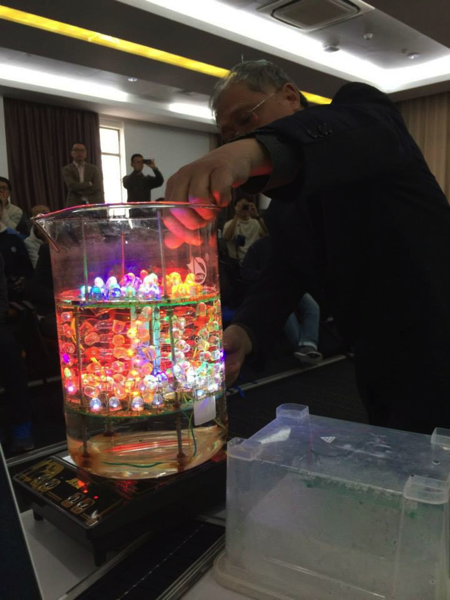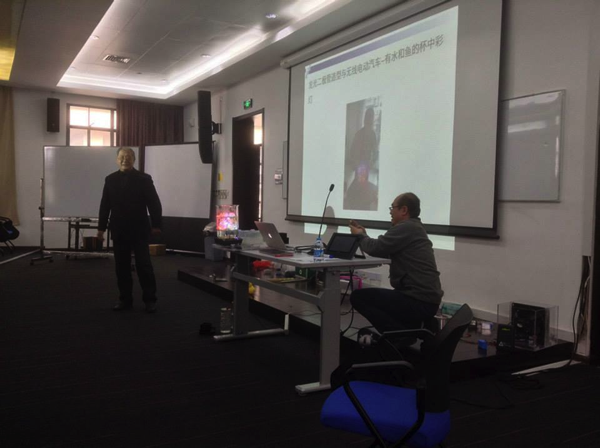 Afternoon Workshops on Lasercutter by Vivian Xu, 3D printing by Marianne Petit, Arduino by Ricky Ye and Ardublock by David Li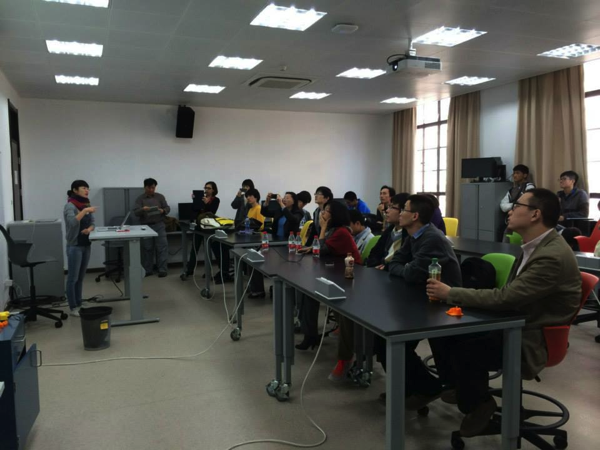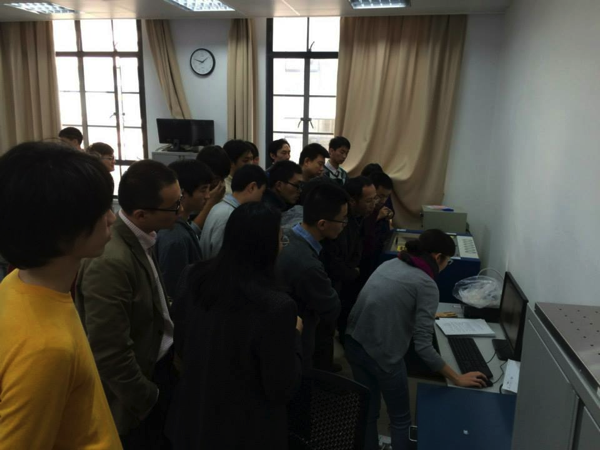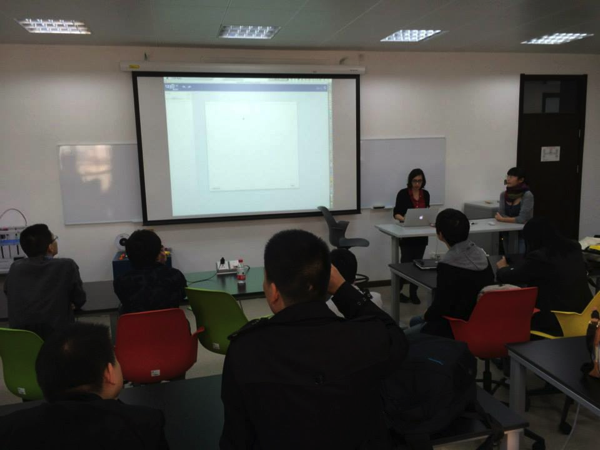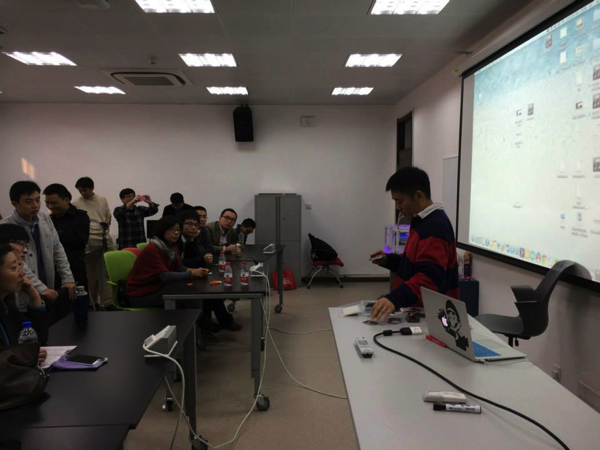 Xie Zuoru from Wenzhou presenting his STEAM class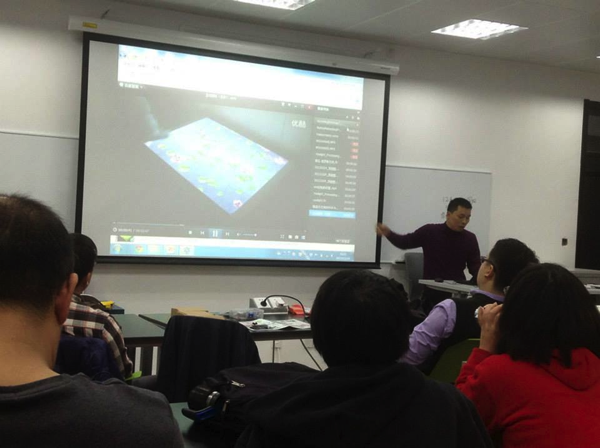 Wu Junjie presented Edumaker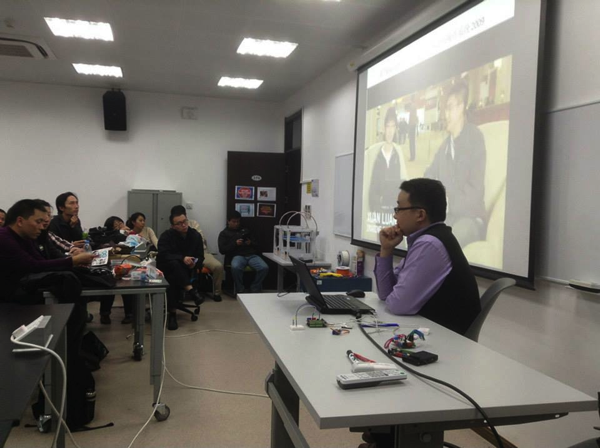 NYU IMA students presnted their mid-term projects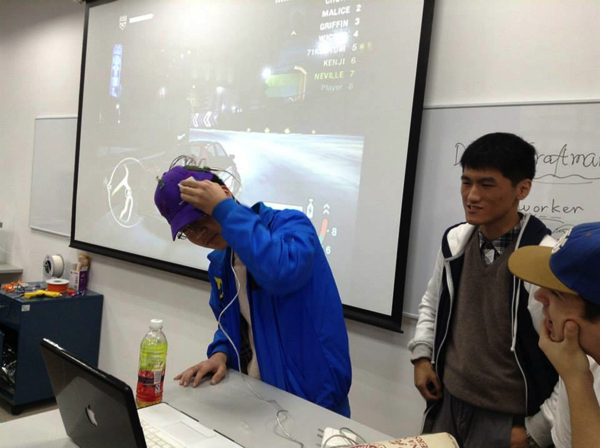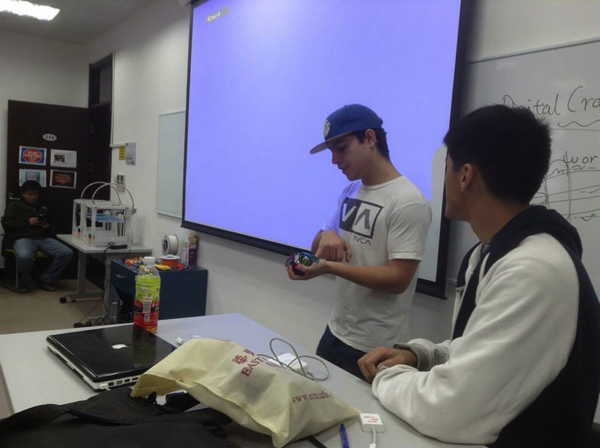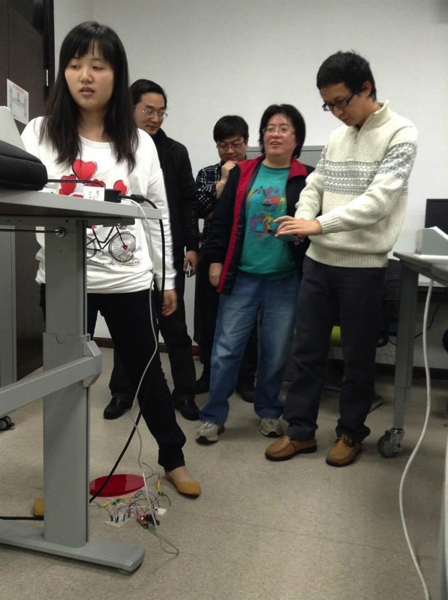 Ding Xiaoyong presented classic Chinese architecture works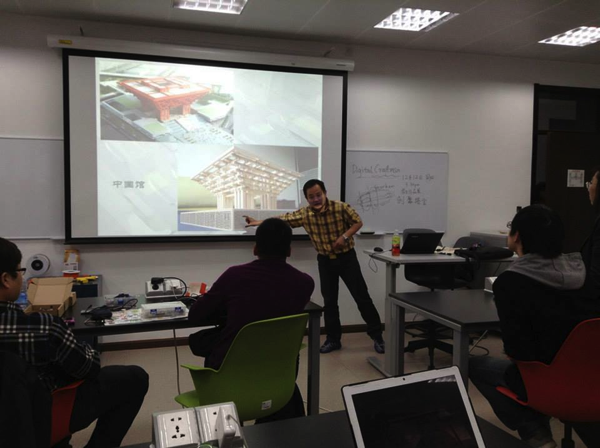 Chen Tong from SIVA presented his work on integrating folk craft into art school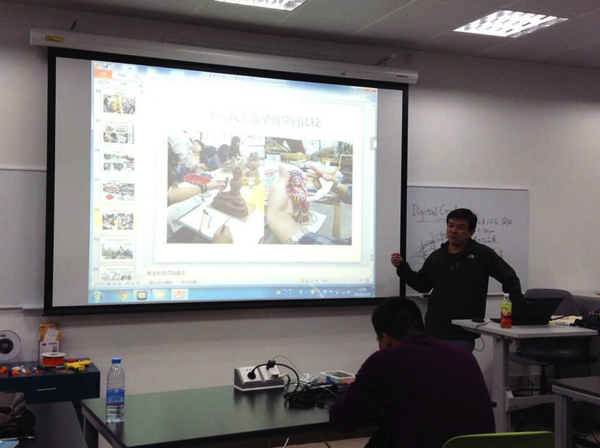 ]]>