<![CDATA[
Ricky just make an update on his quest to streaming video from Android.
element14: XinCheJian GGHC: XinCheJian coming out of the depths of video streaming from Android!: ""
]]>
<![CDATA[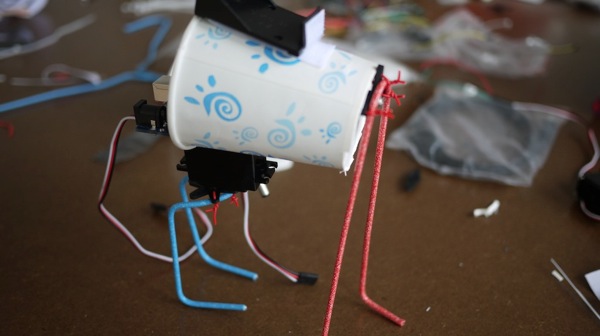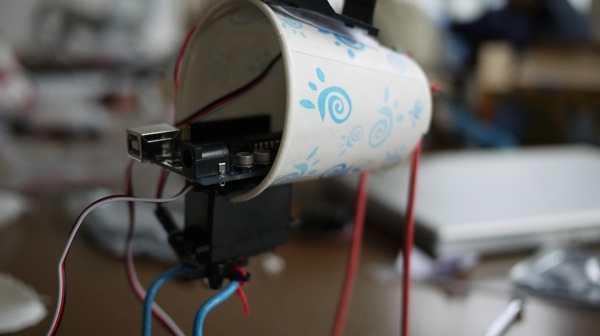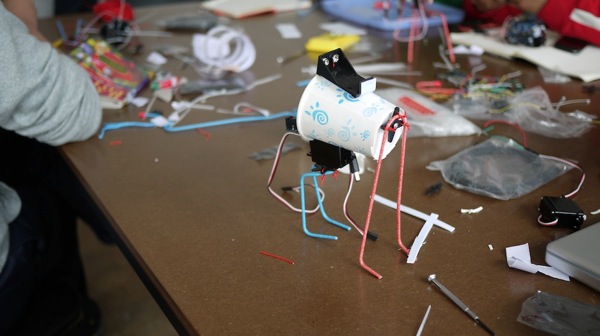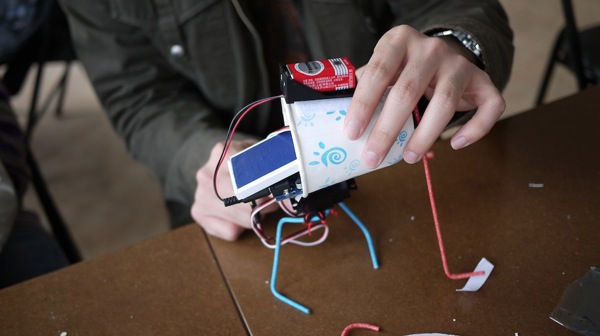 ]]>
<![CDATA[
虫虫机器人的身体
我们今天办了第一个Lumi's 虫虫机器人的工作坊
材料
钢丝衣架
9v 电池和电池盒
超音波距离传感器
舵机
Arduino UNO
Velcro!!!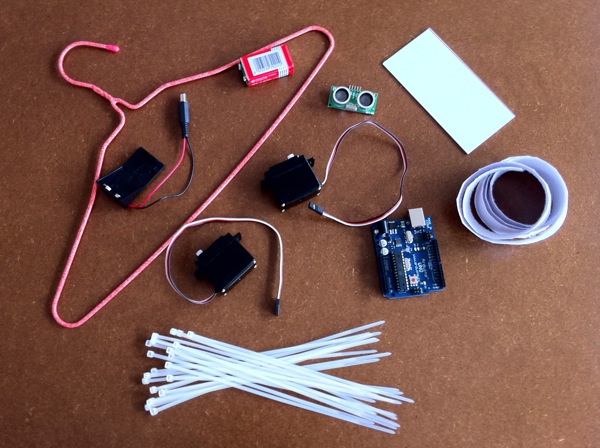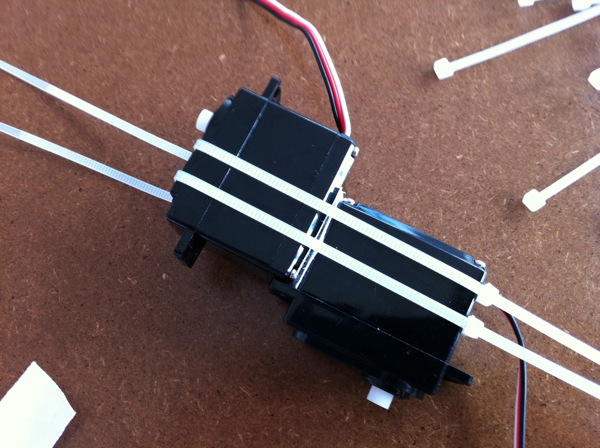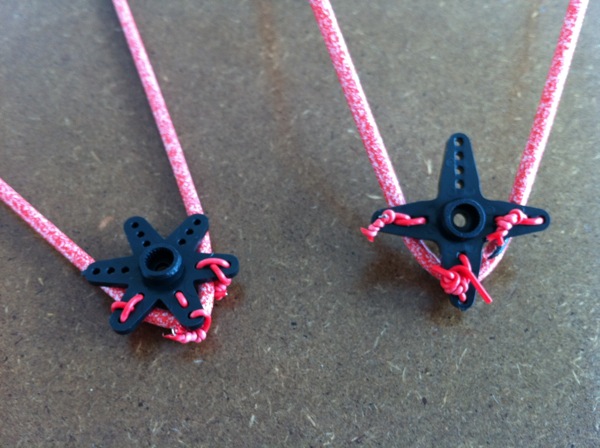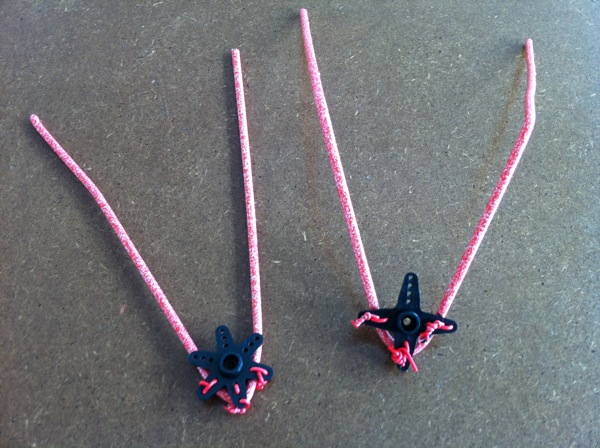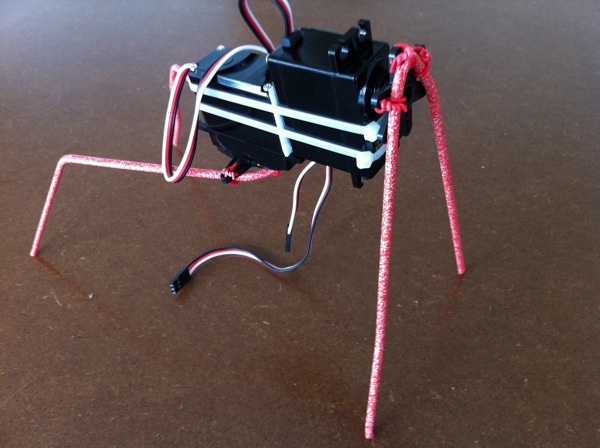 ]]>
<![CDATA[
Pilot FIRST® Tech Challenge Robotics competition in Shanghai
Time: Saturday, April 23, 11:00 am to 4:00 pm
Location: Shanghai American School, Pudong campus
International school team robots will compete in the pilot FIRST® Tech Challenge high school robotics competition, developed by FIRST (For Inspiration and Recognition of Science and Technology), a U.S. based non-profit. Teams design, build and program robots to compete in an exciting, sports-like challenge. Reaching 250,000 students in grades K to 12 worldwide, FIRST engages students in science and technology learning and leadership and provides an opportunity to apply classroom concepts to 'real-world' engineering problems, work on open-ended challenges and create their own solutions. The event is free and open to the public. Contact Paula Joseph at [email protected] for more information.
For more information, contact Shelly Shen at [email protected] 13564738316 or Paula Joseph at [email protected] 18601794144
]]>
<![CDATA[
虫虫机器人工作坊
日期:4月24日
时间:下午1点~5点
参加人员:5岁到99岁对机器人有兴趣的小朋友!;-)
需要自己准备笔记本
费用:250 包含下列材料

Arduino微控制器板
舵机2个
超音波距离传感器1个
其他机器人结构材料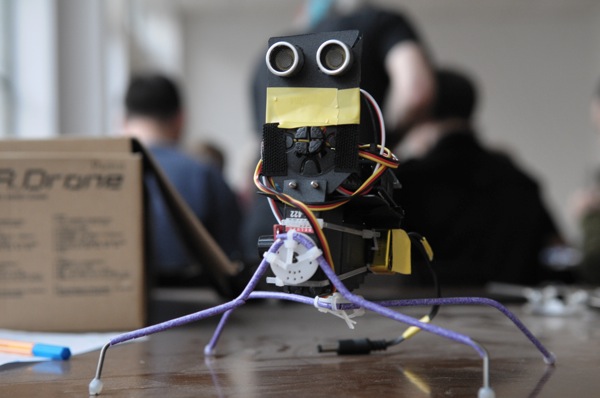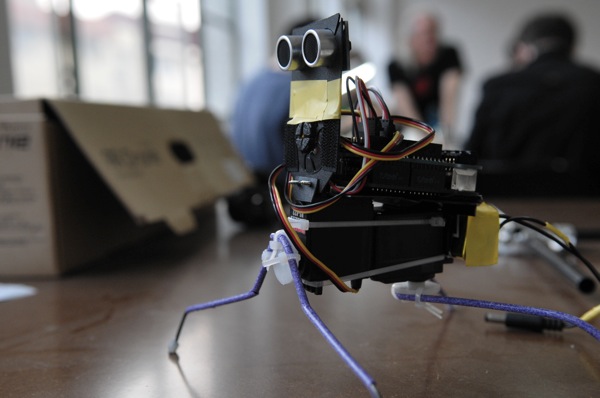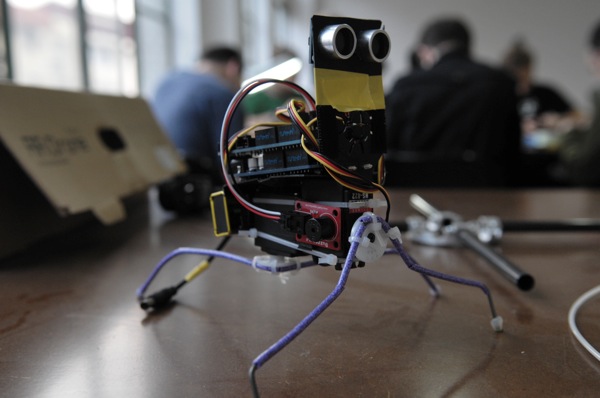 ]]>
<![CDATA[Our members Lumi just posted his insect robot built according to Make: Arduino Bots and Gadgets.
Video on Youku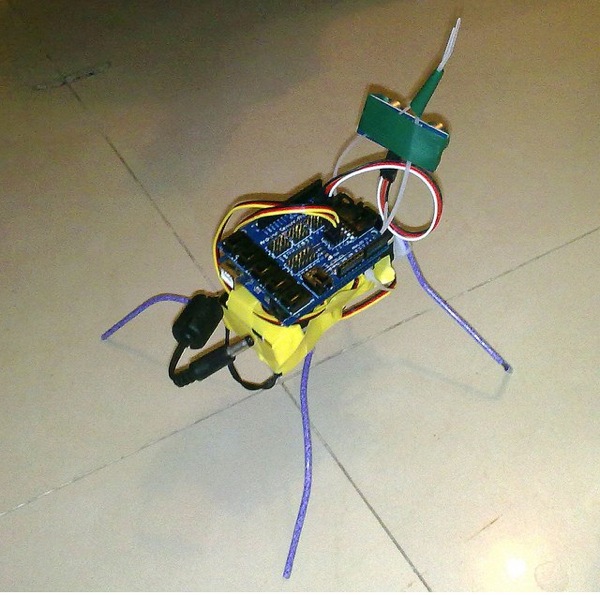 And
Video
here.]]>
<![CDATA[Ricky just posted a detail article on hacking HaiPad m701!
The M701 in itself is an example of hacking in China: here, hacking hardware that wasn't thought to be workable together to achieve something close to a device that is much more expensive is not called a hobby but a full-time job! Like many others, the extremely low-cost of this 7 inch tablet is made out of a even lower cost chipset, the Telechips 8902. The Telechips was originally designed to fit high end automotive applications, not do tablets or robotics. This chipset powers a variety of similar devices: Augen Gentouch, Coby Kyros, HSG X5A, Haipad M701, Dawa D7, SmartQ v5/v7, Coby Kyros MID7005/MID7015, Imito iM7, Smartbook Surfer (Pictures) "Shanzhai" integrators prefer to keep their supply chain discreetly low-profile as they consider it their "secret" sauce. This is because in Shenzhen, manufacturers are in a race to produce a whole bunch and sell them before the local competitors do the same, often advertising capabilities of the underlying chipset that are actually unavailable to the user since unsupported by the OS.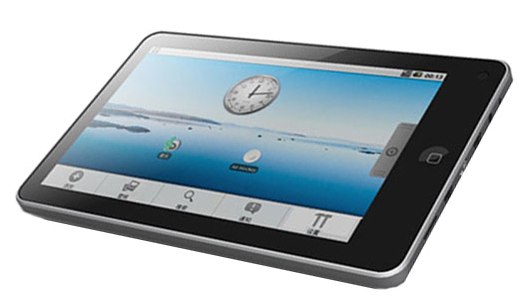 ]]>
<![CDATA[
很高兴在微博上碰到vinjn,邀请到他们RoboPeak的团队来分享他们的机器人。本来看他们的网站的时候一直觉得他们是个职业队,做很酷的机器人。活动那天见面才知道他们是玩家队,呵呵,感到压力,要督促自己了。;) 他们网站上有很多的技术相关资料,非常值得学习,在这里我们就贴出团队的照片。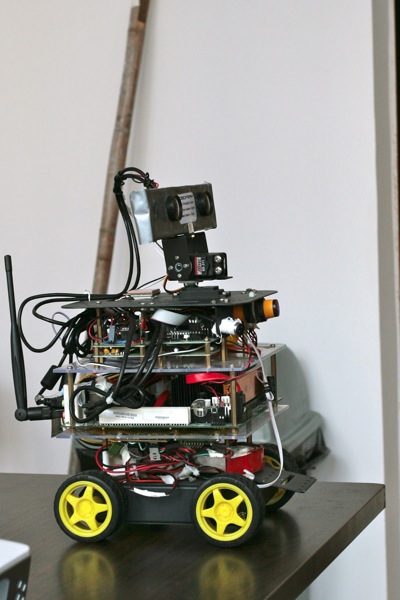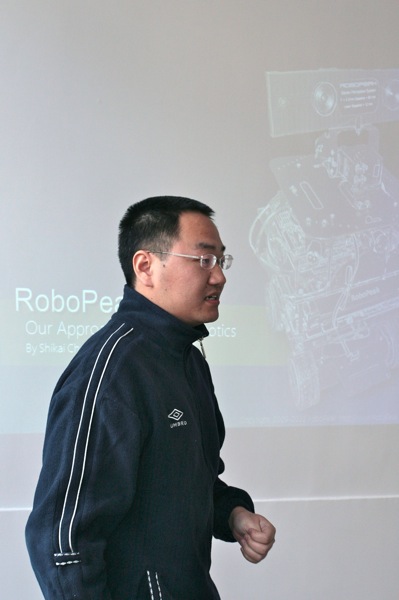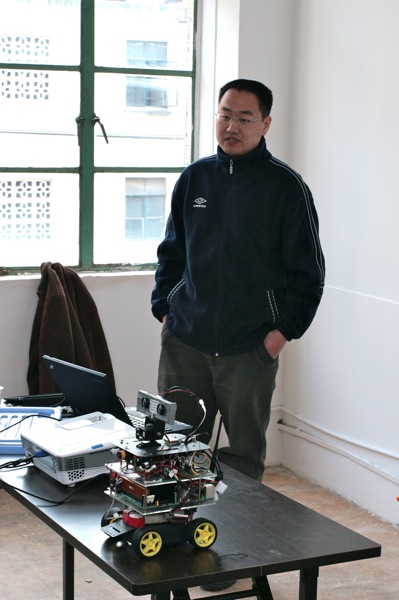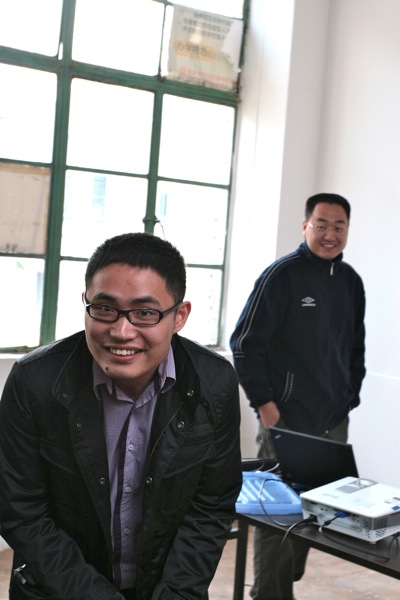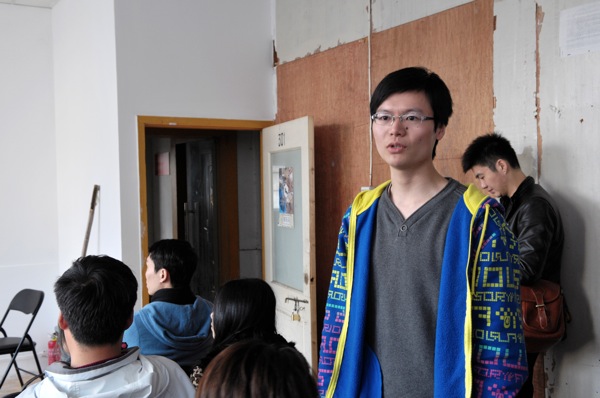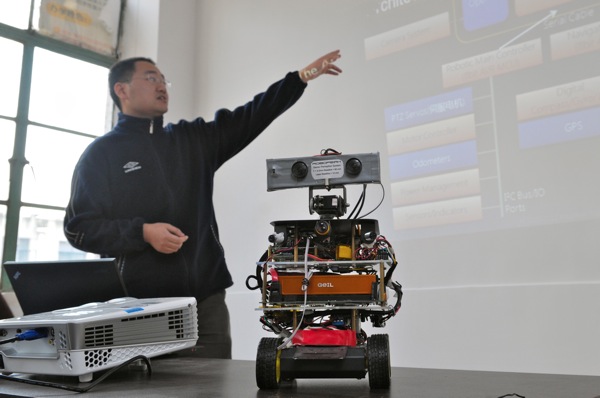 <![CDATA[
上海的RoboPeak
非常高兴上海 RoboPeak 机器人研发团队会在 3/26的活动 上为我们带来演说。非常期待。
从他们的网站上:
RoboPeak是国内由一群软件工程师、电子工程师、新媒体艺术家所组成的机器人及相关技术领域的设计研发团队,团队于2009年底创建。 团队致力于民用机器人平台系统、机器人操作系统(ROS)以及相关设备的设计研发,并尝试将日新月异的机器人技术融入人们的日常生活与娱乐当中。同时,我们将尽力为机器人技术在开源硬件、开源软件社区的普及做出贡献。 团队在嵌入式系统、系统级软件/固件、图像识别等领域拥有丰富的经验,拥有独立设计,开发机器人操作系统、相关传感器设备硬件/固件的能力。
这个团队在机器人和Arduino上做了相当多开发,详细的情况可以查看他们的博客.底下的图片来自他们的博客,看起来相当有趣的机器人设计,期待周六和他们见面。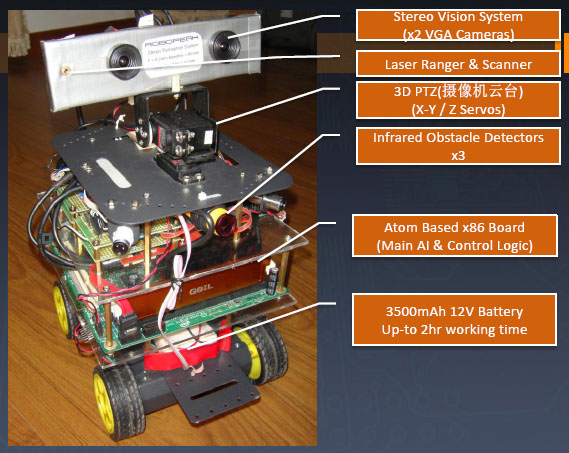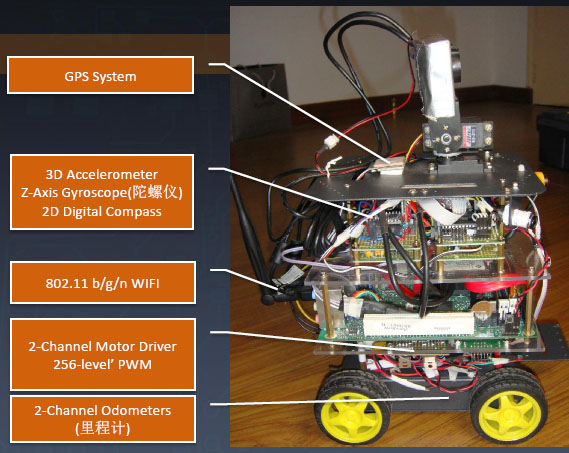 iPad 遥控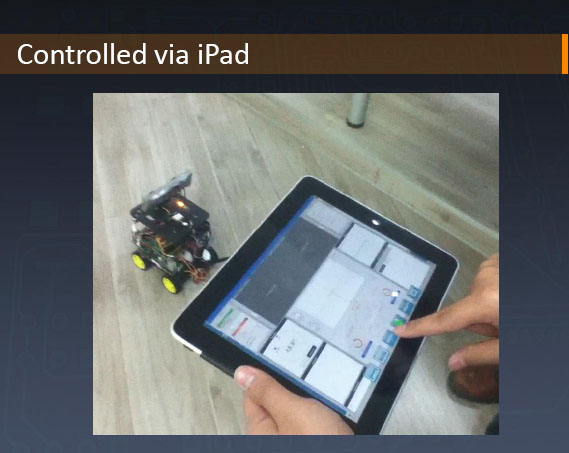 ]]>
<![CDATA[
We took the Green for the afternoon to talk about Hackerspace, Maker, Open Source Hardware and of course ROBOTS!!! 😉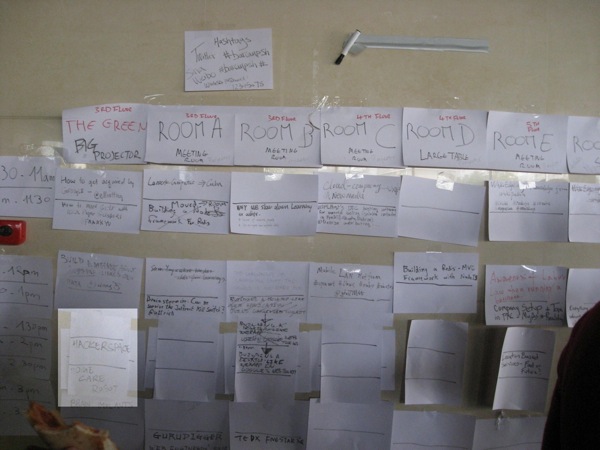 The crazy robot car David was carrying around at Barcamp
The robot was built the night before barcamp with YM4 from Embedream, Arduino Uno and a HC-SR04. The little YM4 is a lot of fun. The independently controlled wheels allowing the car to turn on a fix axis and this saves the use to savor to turn the limited angle SR04 around to inspect the environment. But at 3AM, it was discovered a little drawback of controlling two independent wheels while trying to make the it going straight. Well, it was 3AM so I decide to let it acts a little crazy. I am dedicating this crazy robot to the crazy Shanghai taxi driver who took me to the barcamp in the morning! I will name it 840. 😉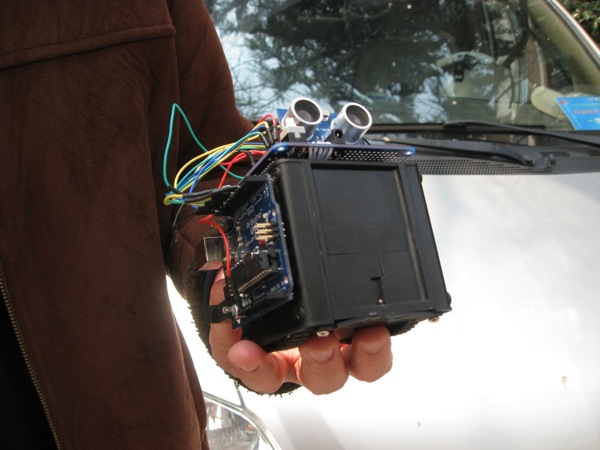 Pitching Hackerspace
Kicking off the afternoon with pitch of Hackerspace and Maker Culture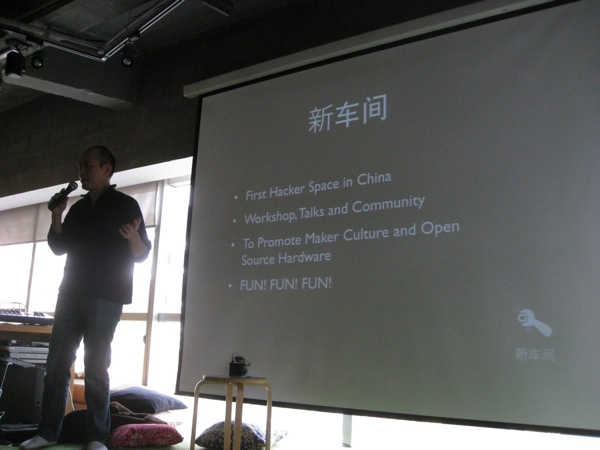 Hmm, this is why the call this session "THE GREEN." Get to make fun of making is much more fun then golf as hobby.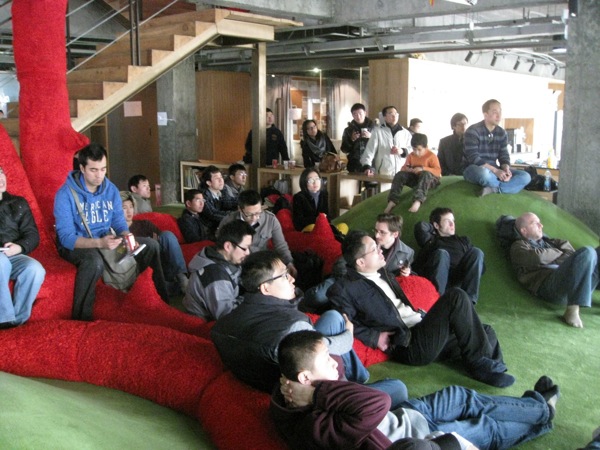 HCR, the open source robots from DFRobot
Rick Ye gave a talk on his open source HCR robot. I was driving it around to round up people to the talk. This version has a cam pointing upward and a automated navigation mode. It's a lot of fun to watch it walking all over the place on its own from the video at the control.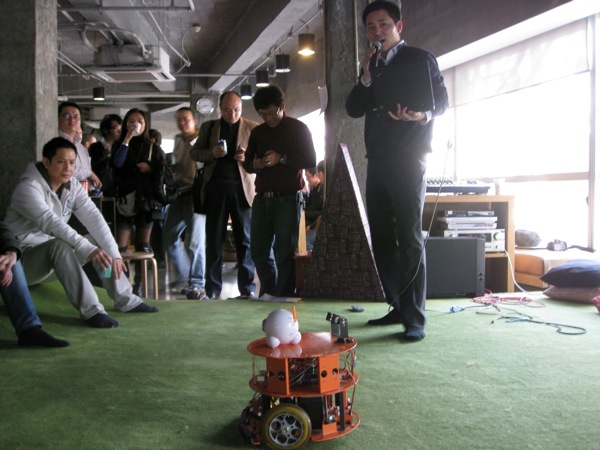 This little guy has great potential to be a good caddy on the green.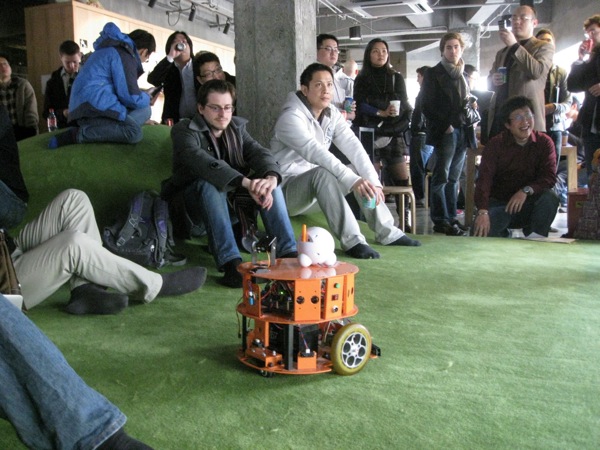 Video of HCR
Thanks to Scott for the video.
]]>